On Thursday, September 8th Fashion's Night Out, New York City became the promised land.
With incredible art geniuses all over, you would think that picking one would be nearly impossible, but once I heard that Yuko Yamaguchi was going to be at Sephora I didn't think about it twice, my Thursday night belonged to her. I have known, loved and appreciated her longer than I have anything in my life. Ever since I can remember, Hello Kitty has been as much part of my life as breathing or moving. This was going to be the best night of my life, and it definitely did not disappoint!
The night started delightfully, the very lovely and always hilarious Coco accompanied to my adventure. We picked a few beauty goodies for ourselves as we waiting for Yuko to arrive. When we were wondering around the store, that by the way, at least for me is the happiest place on Earth, we were given free ice cream pop by a very enthusiastic gentleman. They were delicious! And of course they would be, I didn't have a single care in the world that night, it was basically what I think heaven would be like.
Just before Yuko got there, we were told that just for that night, if we bought a Hello Kitty mirror, we would get it engraved with our names -- and what do you think we did? We were so excited just to be there!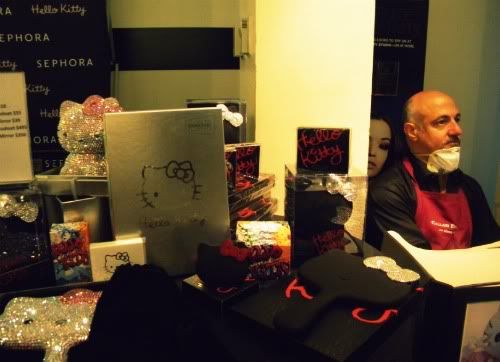 This next photo we took on the line (the shortest line of my life by the way, I think there was like ten people before us, which, let me tell you ....uh-mazing). I wanted to take a photo of us there, I didn't want to forget my sentiments at that very very moment.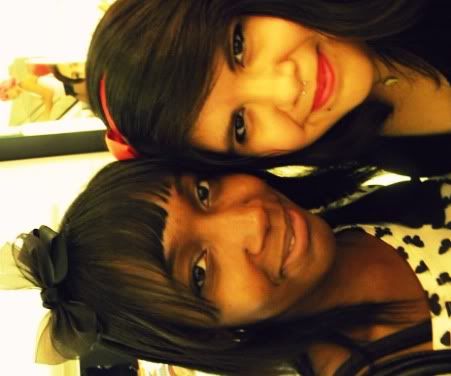 Then, the moment of truth came ... I hope Yuko didn't think I was
too
goofy looking, and
too
much of a fan girl when I was standing next to her. I told her how much I appreciated what she did for me, and well, for the entire world, but all she said to me was
"thank you"
. I wonder if that's all she knew how to say in English, and if she even understood what I had to say to her ... damn this language barrier!! Not the best photo I've ever taken, but that's only because I didn't know what else to do when stand when being to one of the top ten favorite people of my life!!
After Coco took a photo with her as well, we walked outside where there were Lolita girls and a gigantic Hello Kitty taking photos with everyone ... omgsh talk about FABULOUS!! I could have sworn I was dead in the middle on Tokyo!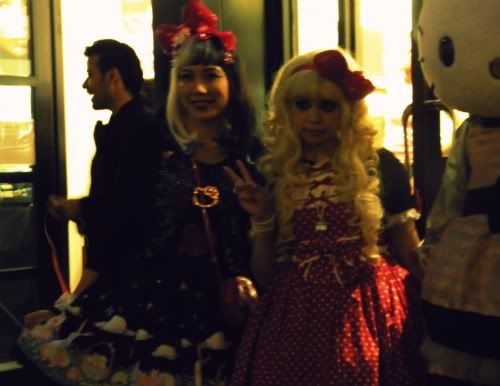 Finally at the end of the night, we found our friend when we were finishing our meal and snapped photos while making fun of her as always ... omgsh -- she's always talking about "old biscuits" or something to that effect!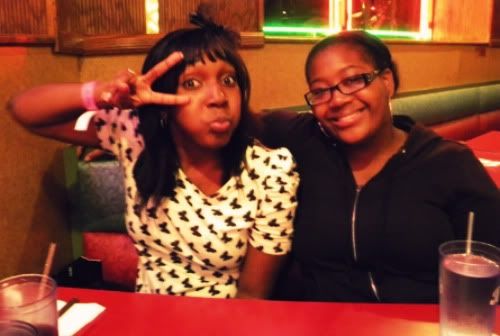 All in all, it was one of the greatest nights of my life. Not to sound corny or anything, but you know that book Breakfast at Tiffanie's? And how the girl could spend her entire life there, because nothing bad could ever happen? Well, that's Sephora to me, and well, that night just made it that much better!!!